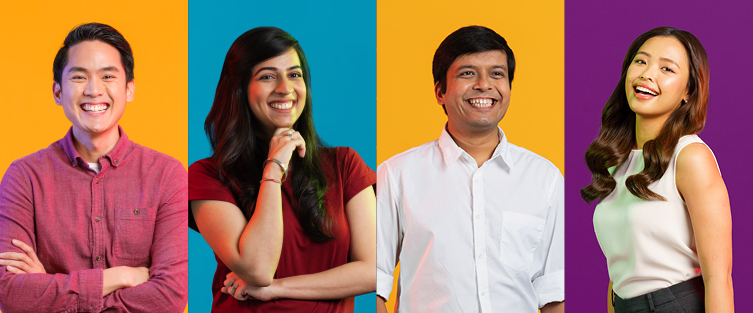 Job Description
PURPOSE
Perform and support daily operations of the Hydrocarbon teams in Contracts & Pricing and Stock Valuation. Provide proactively issue resolution to support E2E process and value chain in Hydrocarbon area. Deliver assigned activities and drive for operational excellence within the team
ACCOUNTABILITIES
PROCESS
Ensure that all request are approved, reviewed and updated into system according to agreed timeline
Execute and ensure timely completion of all the activities of the Stock Valuation & Margin Segmentation Team including the running of stock valuation programs at month end, which includes FIFO, NRV, CCS, COGS, GINI and GRANI
Complete SOAR balance sheet recons and update status on a monthly basis in MOE
Capture manual journal entries in GSAP R/3
Ensure compliance with all Global standards and streamline policies (i.e. OMP policies and IFRS standards)
Identify and understand key components/movements in Inventories GL and key contract details updated in the system (e.g. fixed price/ formula price).
Understand and execute the corresponding financial controls associated with the process to mitigate financial reporting risks
Ensure timely storage of evidence on task carried out in Global Records Management System
Provide information to direct stakeholders timely, accurately, and professionally
Identify and assist in developing solutions for issues identified for operating units in scope of role
Apply ESSA (Eliminate, Simplify, Standardize, Automate) mindset to drive process simplification and improvement
Ensure timely and accurate deliveries of team's KPIs
Ensure compliance and execution of RDS, Key Controls and Non Key Controls in accordance to Shell Controls Framework
Projects / Assignments Participate (which include delivery of the deliverables within the stipulate timeline, issues escalation and manage expectation gaps) in external and internal rollout/projects / assignments.
SPECIAL CHALLENGES
Provide support to the team on Continuous Improvement projects
Understand the process underlying business implications and its impact on process steps
Build end-to-end business and process knowledge, as well as market- and country-specific knowledge of customers
Manage and meet multiple deadlines
Ensure tight compliance to key FCM Controls around Group reporting
Establish and maintain good working relations with stakeholders
DIMENSIONS
Process: CPT and Stock Valuation
Geographical Scope: Pakistan
Reports directly to Team Manager
Ensures that Shell has a true and precise representation of purchases/sales transactions and stock levels for use in the Group's financial reporting. Contributes to the Hydrocarbon Supply Chain Management via daily and monthly operational tasks and processes with corresponding operation of financial controls.
This role impacts cash flows, payables and receivables, as well as ending inventory figures in the Financial Statements. It also impacts Contribution Margins in the company's Profit & Loss Statement and also has an indirect impact on other Hydrocarbon processes due to connectivity with Contracts & Pricing, Stock Reconciliation, HM Exchange, and Stock Valuation.
REQUIREMENTS  
Degree in Finance/Accounting, preferably with professional certification (i.e. ACCA/CIMA/CPA, etc.)
Strong financial background and understanding of internal controls
Minimum 2 years' experience in any Accounting-related field. (Understanding of SAP is an added advantage)
Strong adherence to processes, policies, and procedures
Good problem-solving skills, analytical abilities, and inquisitive mindset
Excellent communication skills (both written and oral) as well as interpersonal and relationship building skills
Understanding of product measurement and accounting practices, inventory management, costing and impact on stock valuations is an added advantage
Capable of working under pressure and highly driven to meet deadlines
Ability to work independently and as part of a team
Ability to integrate business and process knowledge
Ability to gain an in-depth knowledge and understanding of GSAP contracts, pricing and material movements, its relation to settlement process, the source, document flow & associated fields
Willing to work across time zones if needed