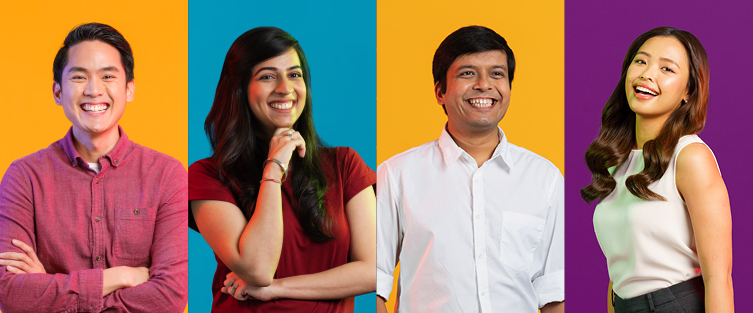 Job Description
PURPOSE:
Support line managers on simple to medium complexity HR matters (e.g. policy related queries)
Provide end-to-end HR Advice to Line Managers
Liaise with HR experts to get input on complex cases
Provide coaching & feedback to line managers
ACCOUNTABILITIES:
Responsible for delivering HR advice to employees and line managers; supporting managers with HR-related cases.
Provide seamless end-to-end resolution of HR queries to line managers and employees. Queries may include, but not limited to: Exit/ Redundancy management; Policy guidance; Absence management; Leave, Retirement, Benefits advice Support Line Managers with Organizational Management, related to organizational changes and resourcing.
Support Line Managers with local and global policy queries. Apply policies to specific business situations, including determining exceptions.
Support with the execution of global/local change initiatives. Upon request, provide insight to line managers through analysis of data from Workday and other HR Systems.
Responsible for delivering great employee experience through pro-actively addressing employee and line manager needs.
Provide coaching and feedback to line managers, equipping to line managers to deal with HR related matters in a correct and compliant way.
Support the execution and timely delivery of critical business change initiatives. This includes, but not limited to: Country-specific organization redesign implementation; business/function ramp-up or demobilization events, requiring cross-HR co-ordination e.g., Talent, Integrated Resourcing, and International Mobility.
DIMENSIONS:
Executes processes requiring decision making and interpretation of policy, within defined boundaries. Nature of work involves good overview and knowledge of end to end HR policies, processes & systems. Acts as Process Focal Point / Subject Matter Expert for larger / more complex process – understands the specifics/mechanics as well as intent behind it to action work.
Works within a variety of well-defined procedures and practices and is supervised on progress and results; informs management about analysis outcomes. Handles exception mgmt. via decision trees & precedent – knows when to escalate. Supports onboarding and upskilling of new team members. Makes decisions on standard situations.
Triggers Workday business processes on behalf of LM.
REQUIREMENTS:
You bring a Learner Mindset, a curiosity to learn and grow, learn from mistakes, successes and speak up openly in a safe environment.
Experience in service excellence and driving continuous improvement
Understand how HR adds value to the business
Fluent in oral and written English; Fluency in Mandarin is a must, as this role will provide HR operations support to China
Skills in having effective contracting conversations with the ability to manage expectations especially when faced with obstacles
Collaboration/integrative behavior within and across team boundaries
Empathy when dealing with sensitive situations/difficult conversations
Assertiveness and courage to challenge
At least 3 years of working experience in Human Resource Operations